Our unique resource base allows All Things Steel to draw on experience and expertise that is only available within much larger companies.
Our staff are skilled in CAD to carpentry and welding to plastering thereby giving you the service and the product that you deserve. We work under contract or on an hourly rate allowing full transparency throughout the project to ensure the best outcome is achieved for all parties.
Our client base reflects our diverse composition and we are recently involved in a number of projects: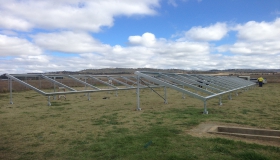 When approached by the enthusiastic and intelligent team from Solar Energy Options from the NSW South Coast we decided that branching out into a new strain of construction was the next challenge we could involve our team in.